Puppy Classes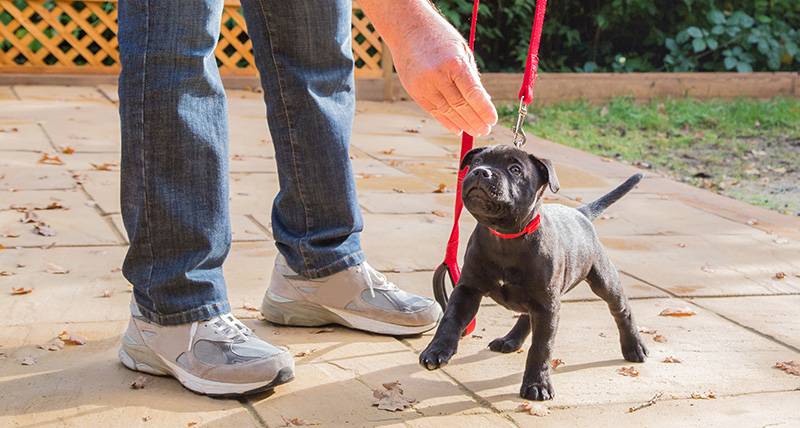 Q. At what age should my puppy start classes?
A. Our puppy classes are intended for puppies between nine and sixteen weeks at the start of their course.
We find the best time to start classes is generally nine weeks old, but puppies must have had at least one vaccination before coming to classes.
Prospective customers are advised to speak to their veterinary surgeon about the earliest time their puppy can start classes, as different vets can have different vaccination programs.
Q. What will my puppy learn at classes?
A. The major aim of our puppy classes is to enable correct socializing of your puppy with both people and other dogs. This includes the puppy being handled carefully by other people, and learning the best way to approach people, i.e. not jumping-up. Puppies also learn how to greet other dogs in a friendly calm manner and to pay attention to their owners when asked. Classes also cover sit & down, stays, coming to call, preventing food snatching and play biting.
Q. Will my puppy be playing off lead in the class?
A. Free play, off lead, is generally not part of the course, as we have found that this can often cause puppies to become over-boisterous and larger puppies can learn to bully the smaller puppies. Also during free play small and timid puppies can become more frightened of other dogs.
Q. Why should my puppy attended classes?
A. Puppy class is an essential part of a puppy's socializing. The earlier a puppy attends classes the easier they settle into a learning environment. Early attendance at classes can greatly reduce the chance of behavioural problems occurring in the dog in later life. A nine-week-old puppy is also able to learn things such as sit, down, stay and come far quicker than a boisterous adolescent or adult dog.
Q. Can I start with my puppy straight away?
A. Owing to the importance of early socializing we run a rolling course with new puppies starting almost every week. We try to keep waiting times to a minimum, but during busy times there may be a wait of several weeks, so it is advisable to provisionally book as early as possible to ensure we can fit your puppy in. Classes are as small as reasonably possible with approximately 8 puppies at any time.