Welcome to Armchair Dogs. Please have a look round our site at what we do. If you would like to contact us, you can find all the details on our contact page. Thank you and happy browsing.
Armchair Dogs was founded in early 1994 with the aim of providing modern, kind and effective training for pet dog owners. The business is run by us, Kevin & Jess, and we have a team of experienced assistants who support us in class. We take a different approach to dog training using methods that work with all shapes and sizes of dogs.
We may not suit all owners, but if you believe that dog training should be non-aggressive, force-free and low stress (for dog and owner), then we are the trainers for you.
Kevin is a qualified behavioural trainer (Post Graduate Diploma in Companion Animal Behaviour Counselling, University of Southampton) and able to help with problems and dogs not suited to a class environment, and to give private training.
We believe in filling dog bowls with healthy goodness and the joy of being happy.
In March 2015 we went to Crufts with the mission of finding another food to offer our customers.
Our criteria were that it had to be grain free, high quality meat, good value for money and if possible, British. And so began our relationship with Eden Holistic Pet Foods.
Eden is an independent family owned company based in the rural countryside of Staffordshire. Formed in 2011 their aim is to produce foods that support the health and vitality of animals.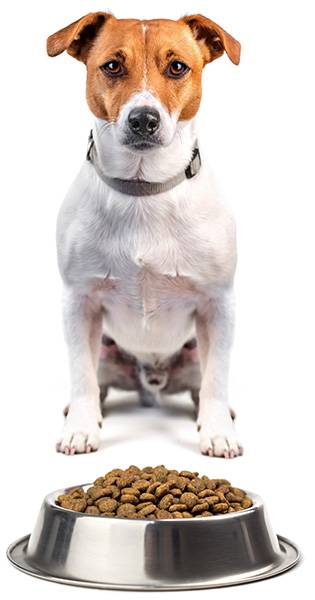 HOME DELIVERY
We deliver right to your doorstep.
HUGE DISCOUNTS
We offer only the best deals.
"Thank you for making Basil's early training such fun."
2018-08-16T12:17:18+00:00
David, Christine and Basil
https://www.armchairdogs.co.uk/testimonials/thank-you-for-making-basils-early-training-such-fun/
"Your classes are relaxed and enjoyable and have been a brilliant start to training."
2018-08-16T12:14:32+00:00
Catherine with Harvey and Baxter
https://www.armchairdogs.co.uk/testimonials/your-classes-are-relaxed-and-enjoyable-and-have-been-a-brilliant-start-to-training/
"Flossie really benefited from going to agility."
2018-08-16T12:16:26+00:00
https://www.armchairdogs.co.uk/testimonials/flossie-really-benefited-from-going-to-agility/
"Just a note from Myself and Rosie to thank-you for such enjoyable training."
2018-08-16T12:19:32+00:00
https://www.armchairdogs.co.uk/testimonials/just-a-note-from-myself-and-rosie-to-thank-you-for-such-enjoyable-training/
"Thank you for clicker training."
2018-08-16T12:20:40+00:00
https://www.armchairdogs.co.uk/testimonials/thank-you-for-clicker-training/
"Thank you so much for teaching Jazz (and me) how to find the true love of life."
2018-08-16T12:15:38+00:00
https://www.armchairdogs.co.uk/testimonials/thank-you-so-much-for-teaching-jazz-and-me-how-to-find-the-true-love-of-life/
"I want to say thank you again for all you have helped us to learn about training Amber."
2018-08-16T12:15:07+00:00
https://www.armchairdogs.co.uk/testimonials/i-want-to-say-thank-you-again-for-all-you-have-helped-us-to-learn-about-training-amber/
"We think everyone who has a dog should come and we shall thoroughly recommend you."
2018-08-16T12:17:55+00:00
https://www.armchairdogs.co.uk/testimonials/we-think-everyone-who-has-a-dog-should-come-and-we-shall-thoroughly-recommend-you/
"It has been a joy as it was with Chucky and your understanding of all matters 'doggy' is priceless."
2018-08-15T17:08:37+00:00
https://www.armchairdogs.co.uk/testimonials/it-has-been-a-joy-as-it-was-with-chucky-and-your-understanding-of-all-matters-doggy-is-priceless/
"Thought I would email to say a big thank you for your help with Jay."
2018-08-16T12:21:35+00:00
https://www.armchairdogs.co.uk/testimonials/thought-i-would-email-to-say-a-big-thank-you-for-your-help-with-jay/
"Just wanted to say we all had a fabulous time at the puppy Christmas party!"
2018-08-16T12:13:48+00:00
Daisy the Labrador's owner
https://www.armchairdogs.co.uk/testimonials/just-wanted-to-say-we-all-had-a-fabulous-time-at-the-puppy-christmas-party/
"…Your training techniques are amazingly professional and effective."
2018-08-16T12:10:26+00:00
Tony and Jo who have trained both their Shih Tzus with us
https://www.armchairdogs.co.uk/testimonials/the-sheer-lunacy-of-the-classes-on-occasion-when-more-than-three-dogs-lose-the-plot-is-better-than-any-comedy-on-tv-and-your-training-techniques-are-amazingly-professional-and-effective-bo-i/